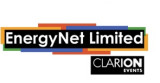 Multimedia content

Images

(10)

20th anniversary of Africa Energy Forum concludes today in Mauritius (1)
20th anniversary of Africa Energy Forum concludes today in Mauritius (2)
20th anniversary of Africa Energy Forum concludes today in Mauritius (3)
20th anniversary of Africa Energy Forum concludes today in Mauritius (4)
20th anniversary of Africa Energy Forum concludes today in Mauritius (5)
20th anniversary of Africa Energy Forum concludes today in Mauritius (6)
20th anniversary of Africa Energy Forum concludes today in Mauritius (7)
20th anniversary of Africa Energy Forum concludes today in Mauritius (8)
20th anniversary of Africa Energy Forum concludes today in Mauritius (9)
20th anniversary of Africa Energy Forum concludes today in Mauritius (10)
Source: EnergyNet Ltd. |
20th anniversary of Africa Energy Forum concludes today in Mauritius
Mauritius was chosen as a location for the conference this year due to its reputation as a stable, reliable & competitive investment hub
The theme for 2018 is reflecting on the achievements within the industry over the last 20 years
PORT LOUIS, Mauritius, June 22, 2018/APO Group/ --
The 20th Africa Energy Forum (www.Africa-Energy-Forum.com) concludes today in Mauritius after four days of panel discussions and networking functions focused on Africa's Energy Sector. Over 1500 delegates attended the 20th anniversary event which took place in 26 purpose-built structures erected between the Paradis and Dinarobin Beachcomber hotels in Le Morne.
Mauritius was chosen as a location for the conference this year due to its reputation as a stable, reliable & competitive investment hub as well as for its strategic location in the Indian Ocean and impressive energy access rates.
"We really wanted to do something special this year to celebrate the Forum's anniversary," commented EnergyNet's Head of Marketing, Amy Offord. "The theme for 2018 is reflecting on the achievements within the industry over the last 20 years, putting the energy community into the spotlight and acknowledging their on-going determination to drive the sector forward."
Several announcements from the sector took place at the event. These included the launch of the Electricity Regulatory Index (ERI) by the African Development Bank, which measures the level of development of an African country's electricity regulatory sector. IFC signed a $34 Million Financing Agreement with Enel, IDC and EIB for the construction of 34 MW Ngonye solar plant in Zambia as part of their IFC/World Bank Scaling Solar Initiative. Globeleq signed a joint development agreement with Mozambique's EDM to progress the 400 MW gas-fired power project located at Temane in Inhambane Province. ENGIE announced plans to continue expanding their solar home system (SHS) and mini-grid activities, and renewable energy producer Alcazar Energy announced the first roll-out of vocational training as part of a community development initiative.
David Bhoyroo is responsible for organising group incentives for the Beachcomber resort and has been the main point of contact for organisers EnergyNet. "It's been exciting - very different to what usually do. We didn't have a tent like that in Mauritius. When we were approached by EnergyNet we didn't really know what to expect. This is the biggest event ever hosted here."
EnergyNet's Head of Operations Verena Lester says it has been a challenging journey; "The site covers roughly 5,000 square metres and the whole process took just over a year- our first site visit to Mauritius was in April 2017. It's been an amazing adventure for us – we had so many questions and the Beachcomber had to supply many of the answers. Those answers were never 'no' – they always found solutions. It's really critical to have partnership like this for such a large project. With the two Beachcomber hotels exclusively reserved for delegates, everyone in the hotel was involved in the event, and that's exciting."
Distributed by APO Group on behalf of EnergyNet Ltd..