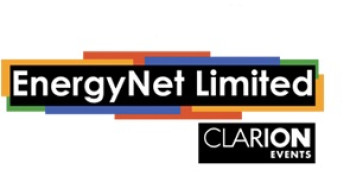 EnergyNet Ltd.
EnergyNet Ltd. organises a global portfolio of investment meetings, investment forums and executive dialogues focused specifically on the power and industrial sectors across Africa.
For the last 23 years EnergyNet has worked in Europe, the USA, China and across the African continent to facilitate investment summits where international investors can build relationships with credible African public sector stakeholders.
Our team spend over 220 days a year travelling to meet stakeholders across Africa, so relationships and investor insights are both our business and our passion.
Best known for the Africa Energy Forum, the longest running meeting place for senior level decision makers in Africa's power sector taking place in Europe each year, EnergyNet also produces the Powering Africa: Series- in-country investment meetings which provide a more detailed perspective on the investment landscape and power generation potential of countries such as Nigeria, Mozambique, Tanzania, Ghana Ethiopia, South Africa and Egypt.
Proven to engage the decision makers and technical directors behind Africa's most exciting economies, EnergyNet places economic development at the heart of industrial solutions, helping to generate a more stable and viable investment option for your organisation in Africa. We challenge the way your business does business in Africa; the information we provide isn't available on the internet and isn't out of a dusty old textbook.
Whilst Energynet is an Africa-focused team of researchers and experienced power professionals, we are owned and supported globally by the UK's largest conference and exhibitions organisation, Clarion Events. With vast resources and over 500 people covering defence, energy and utilities in Brazil, Germany, London, New York, San Francisco, South Africa, Turkey, Abu Dhabi and Singapore, Energynet Ltd and Clarion Events are committed to providing global insights and local partnerships.